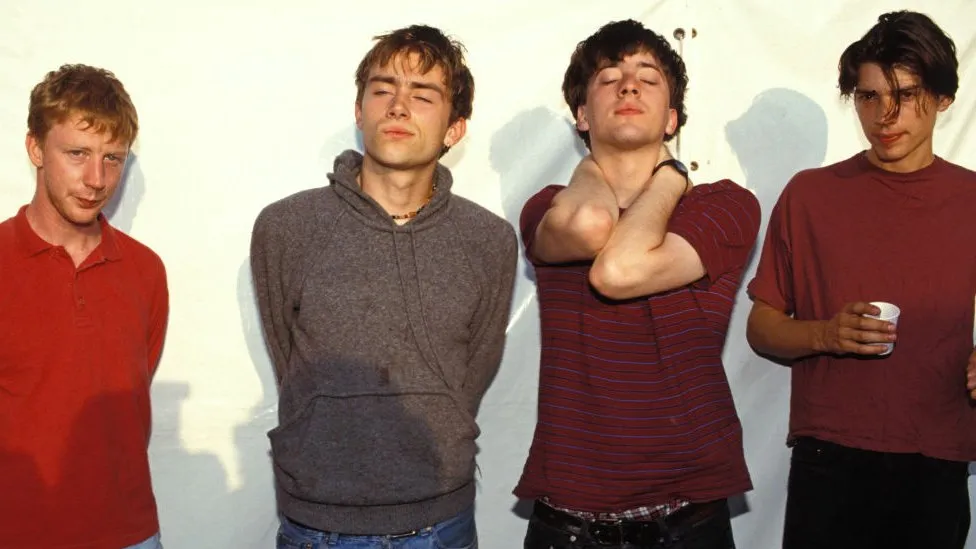 This summer, some of the biggest Britpop bands are back in action.
Pulp is headlining festivals across Europe, and Blur is playing two triumphant nights at Wembley Stadium – a venue they never imagined playing, even at the height of their fame in the 1990s.
Coincidentally, these bands have reunited as Britpop celebrates its 30th anniversary.
You don't need to be there and buy a bucket hat to know their songs: Parklife, Common People, Supersonic, Connection, Girl From Mars, Animal Nitrate.
The movement is often framed as a counter to the bleak self-seriousness of American grunge, with bands consciously drawing from the melodic, guitar-based British pop tradition established by The Beatles and spicing it up with elements of glam and punk rock.
The term Britpop was coined by journalist Stuart Maconie in a lengthy polemic about the state of guitar music in the April 1993 edition of Select magazine.
Written as an angry letter to Nirvana frontman Kurt Cobain, Maconie wrote, "Enough is enough! Yanks, go home! And take your sorry grunge clothes and self-obsessed slacker bands with you.
"We don't want boxes. We want crimplene, glamour, wit, and irony. It's time to call up the Home Guard. This, Kurt, is the boys who will stop your playground game: Suede, Saint Etienne, Pulp, Denim, and Auteurs. Proud bands!"
It was an exhilarating call to arms, of course, but the movement didn't immediately take off – perhaps because, alongside Britpop, Maconie insisted on calling these bands "The Crimplenests."
Suede broke out first, releasing their incendiary debut album in 1993, all glam guitars and sexual androgyny.
But the scene truly emerged a year later. Within two weeks, Blur released Parklife, Oasis put out their debut single Supersonic, and Pulp released their breakthrough album His 'N' Hers.
For the next few years, indie bands dominated the charts like they never had before. In 1996, all five nominations for Best Album at the Brit Awards were connected to the scene.
Oasis won with their blockbuster second album, What's The Story (Morning Glory), but the competition was equally esteemed – Pulp's Different Class, Blur's The Great Escape, Paul Weller's Stanley Road, and Radiohead's The Bends (Radiohead always sat slightly apart from Britpop, in part because they spent so much time touring in the US, their eyes on much bigger prizes than the UK charts).
That same year, the Blur v Oasis chart battle became BBC News, in an era where rock music only made the bulletins if someone had died; and two million people applied for tickets to see Oasis play Knebworth.
Britpop dominated the musical landscape so clearly that the bands felt bulletproof.
"I think I felt like I could walk out into traffic and the cars would bounce off me," recalls Blur's Graham Coxon. "I might try it."
Then, just as suddenly as it arrived, Britpop faltered.
In the new BBC Sounds series, The Rise And Fall of Britpop, Jarvis Cocker explains where it went wrong.
"[Britpop] had this feeling of, 'Yeah, we're naughty boys and we're finally the center of attention,'" he says.
"And then everybody drank too much and got drunk – and then, of course, people don't want to buy records from drunk people.
"Then the Spice Girls and Robbie Williams came along and did some of the same things, but without the hangover.
"The record-buying public – and I don't blame them at all – just thought, 'OK, let's get rid of this misery-guts thing.' And that was the end of it."
His analysis carries weight. As Britpop grew up, boredom and depression set in.
Pulp's This Is Hardcore was about middle-aged disillusionment and inevitable death. Blur's self-titled 1997 album leaned more towards lo-fi American guitar sounds than the color and figures of Tracy Jacks and Country House. Oasis's Be Here Now was, in Noel Gallagher's own words, "the sound of a bunch of guys, on coke, in the studio, not giving a [expletive]."
"The broken bands made broken records," says Steve Lamacq, who co-hosted the Britpop series with Jo Whiley, recreating their influential partnership from Radio 1's Evening Session in the 1990s.
The broadcaster reminisces about Elastica's experience, whose debut album was released on Deceptive – the label she founded in 1993.
"They were absolutely like Backstreet Kids pop, they were naughty and sarcastic and cool and so credible. And their debut album was one of the best records of that era.
"But from day one, they were always in demand. Everyone wanted a piece of them. They became one of the few British bands who found a measure of success in America. Then you fast-forward two years, and they're absolutely knackered, mentally and physically."