Miss Nicaragua, Sheynnis Palacios, emerged victorious at the Miss Universe 2023 competition held on November 18 in San Salvador, El Salvador. Palacios, a 23-year-old TV host and model, made history as the first contestant from Nicaragua to clinch the prestigious Miss Universe title.
Competing against a pool of 84 contestants, Palacios showcased her elegance and grace throughout the evening gown, swimsuit, and national costume segments. Her striking black embellished costume, inspired by the Nicaraguan Grackle, a native bird, was designed by Jorge Salazar Caliz, adding a touch of her country's essence to her presentation.
The final moments saw Palacios triumph over the first runner-up, Anntonia Porsild from Thailand, and the second runner-up, Moraya Wilson from Australia. The top 10 finalists included notable candidates from Colombia, El Salvador, Peru, the Philippines, Puerto Rico, Spain, and Venezuela.
During the competition, Palacios not only displayed her beauty and poise but also conveyed a heartfelt message on Instagram, reflecting on her journey and dedication to realizing her childhood dream of participating in the global platform of Miss Universe. In a touching post, she emphasized the significance of dreaming big, surpassing obstacles, and staying committed to one's aspirations with determination and passion.
Palacios expressed gratitude to her homeland, Nicaragua, for the opportunity to represent its culture, landscapes, and identity on an international stage. She articulated her pride in showcasing Nicaragua's richness and aspirations, signifying that despite the country's size, its dreams are vast and impactful.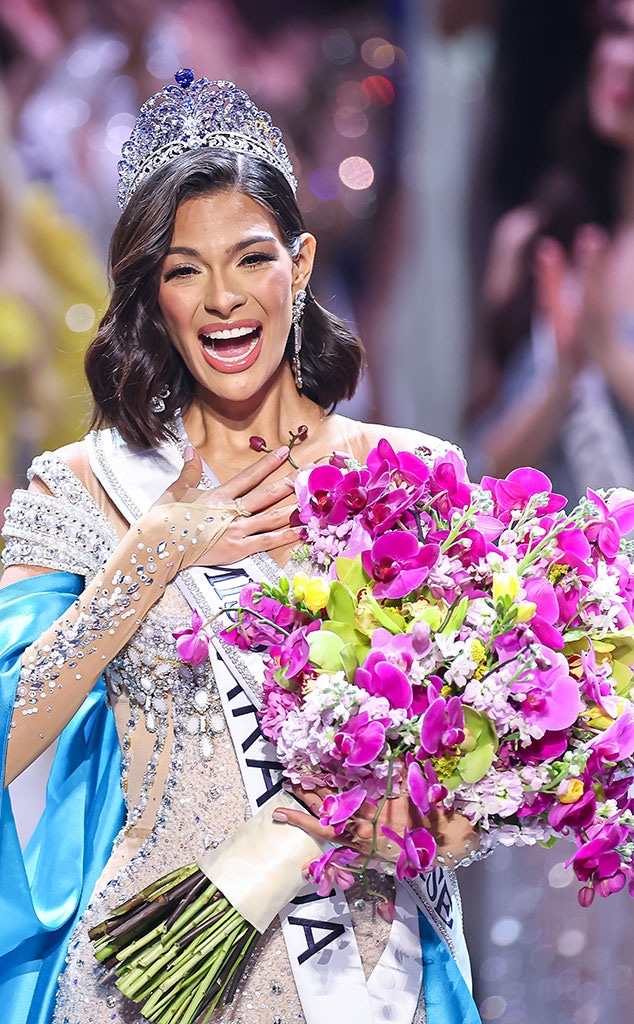 This historic win for Nicaragua marks a pivotal moment in the country's pageantry history and celebrates Palacios's achievement as she takes on the role of Miss Universe 2023. To see more of the stunning moments from the competition, including captivating photos of Sheynnis Palacios and the other contestants in swimsuits, evening gowns, and national costumes, browse through the visual highlights of the event.