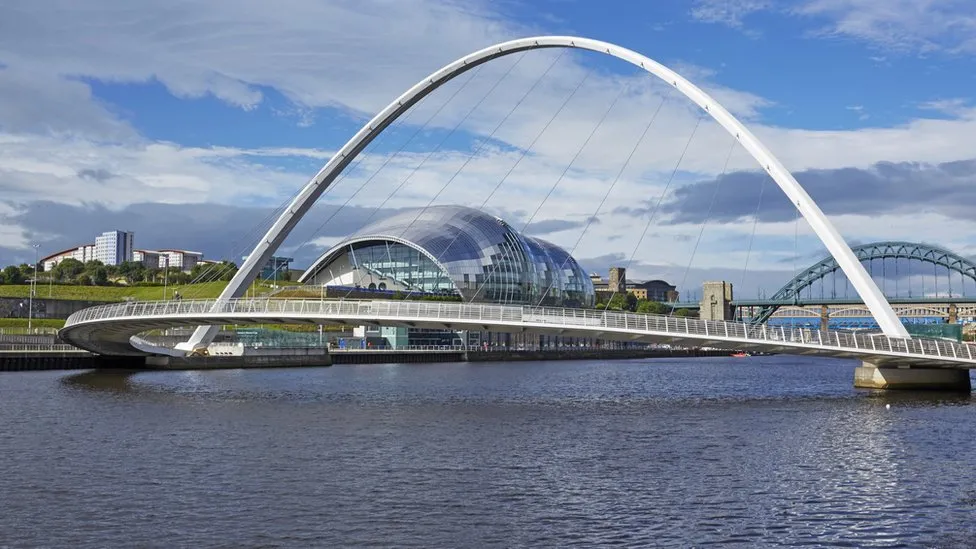 The unique building, which hosts the largest cultural charity in the area, has taken its new name from over 100 suggestions from the community.
The quest for a new identity began last year when an arena and conference center were built adjacent to it, also named Sage.
The new spaces were named after their software company sponsors.
Abigail Pogson, the Glasshouse's CEO, stated, "When we learned this was happening, we decided we needed to change our name to create a distinction between us as a charitable institution and them as a large multinational corporation."
Leaders of the cultural venue reached out to people in the Northeast region to understand the significance of their charitable activities and how music has shaped their lives. Based on the responses received, they decided on the new name, Glasshouse.
"People told us they wanted to reflect music, they wanted to reflect warmth, they wanted to reflect a place where music lives and thrives," Ms. Pogson added.
"And we know our building is made of glass, so there's clearly something real there, and light comes in, and inside, magical and amazing things happen."
The new name and rebranding of the Glasshouse are also designed to reflect the unique architecture of the building.
American singer-songwriter Patti Smith once referred to it as a "big silver nut" – but that did not make it into the list of considered suggestions.
Other names that didn't make the cut included Snail, Insect, Armadillo, Onion, and Space Potato.
Substantial new investment in this waterfront area is expected to transform it into a mini version of London's Southbank.
Ms. Pogson added, "And people often tell us they've had life-changing experiences, they've met new people – we've even had weddings here because of meetings that took place here.
"People talk about how it's a living, breathing, and growing place where musicians develop their skills."
Ms. Pogson said that the forced image change would be made easier by involving the community in the process.
"We informed people last summer that this is what we were going to do, and we were absolutely overwhelmed by the amount of information people reached out to us with, how they wanted to contribute, and we know that by doing that, it will help us create something that truly reflects what people feel," she said.
"And when we've done that, we feel this will work for us."