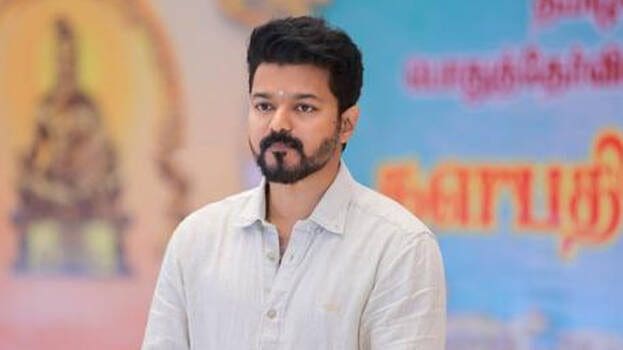 The news of Tamil superstar Thalapathy Vijay's entry into politics has been a hot topic for over a decade now. However, it finally seems that the dream of his fans to see him active in the political arena will soon become a reality, even before the 2024 general elections.
A month ago, Vijay held a crucial meeting with the leaders of his Vijay Makkal Iyakkam from all 234 constituencies in Tamil Nadu. The meeting took place at the organization's office in Panaiyur, Chennai. After the meeting, one of the members who attended it revealed, "Vijay conveyed in the meeting that when the time comes for him to enter politics, he will leave the world of cinema and fully engage in politics to serve the people who trust him."
Vijay's team has confirmed that 'Thalapathy' will soon step into the political arena, and his film with Venkat Prabhu might be his last as an actor. Currently, there is a possibility of early elections as the central government is considering holding elections in all states simultaneously through the One Nation One Election initiative. To prepare for his political future, Vijay is now planning to register the name of his political party as soon as possible.
Apart from his political aspirations, there is also speculation in Kollywood circles that Vijay is planning to establish a news channel as he enters politics. Having a news channel has become almost essential for building a strong political career, and Vijay seems to be considering this move..............
At present, the superstar has completed the film "Leo," scheduled for release on October 19th. After that, he will move on to his next project, "Thalapathy 68," which is likely to be his last film before taking a hiatus from the world of cinema to fully focus on his political career. We will continue to closely monitor developments in this news.