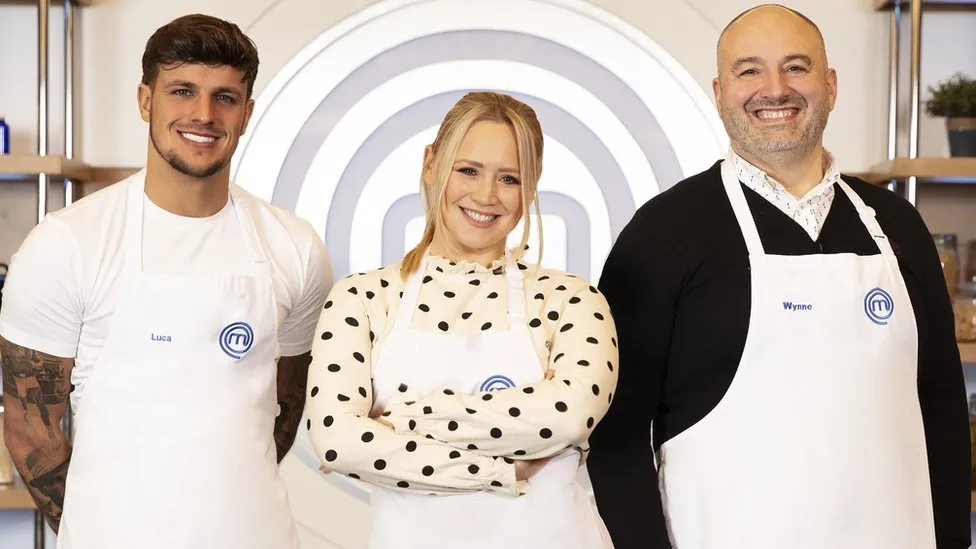 The winner of Celebrity MasterChef 2023 has been revealed – and the champion admitted to celebrating with toast as their first meal after filming.
Twenty amateur celebrity chefs started off, but the grand final came down to three – Amy Walsh from Emmerdale, Luca Bish from Love Island, and opera singer Wynne Evans.
After preparing Welsh lamb and bara brith for the dessert course during the cook-off, the BBC show was won by 51-year-old Wynne.
"I've never seen a celebrity cook like her before, and I'm not sure we'll ever see it again," praised judge Gregg Wallace after crowning her the 18th Celebrity MasterChef champion.
Wynne said the "amazing" Celebrity MasterChef experience had "changed her life," and she hoped it made her children proud.
"I can't believe what just happened," said the father of two.
"I'm so thrilled to have won it and delighted to be the first Celebrity MasterChef winner from Wales."
What was the reaction to Wynne's MasterChef win The opera singer was speechless when judge John Torode announced her as the 2023 champion, and when Amy congratulated her with a hug, she said, "You deserve it."
Luca added, "To be in the final, I don't think I can have any disappointments. It's been an incredible experience, but today the best person won."
Wallace said Wynne's cooking "gave us theatre," while Torode paid culinary tribute to the player, adding, "Every dish tells a story."
"I don't know how a MasterChef winner celebrates," Wynne said with a wink. "But I know how a man from Carmarthen celebrates."
She then confessed to joining Luca and Amy for post-show celebration drinks, but Wynne revealed she thought she left the prestigious MasterChef trophy in the taxi after a few drinks.
"We had a celebration in the studio, and Luca was making my favorite drink, Drambuie," said the radio host who works at BBC Radio Wales.
"So I had a few because he had leftovers, and then we went out and celebrated.
"I woke up in the morning in a panic thinking I'd left the trophy in the taxi.
"I was supposed to keep my victory a secret from March to September, but if I left the trophy in there, there would be major implications for the whole series.
"Fortunately, they took a photo of it from me in the studio. They did that so you don't accidentally send a selfie to your friends."
The singer from Carmarthen also admitted that the first meal she cooked after filming the show was toasted beans on toast because she was "sick of cooking."
"I didn't want to cook for about a month after the show, because it was so full-on," she said.